The NEMA 4X electrical enclosure is a specific type of enclosure that meets the following standards:
Suitable for indoor and outdoor use, including offshore environments

Protection from hose-directed and splashing water

Protection from dust and rain

Resistant to corrosion
The NEMA 4X enclosure can serve indoor or outdoor in telecommunications, utilities, manufacturing, oilfield work and many other industries. It is especially common in environments with food products.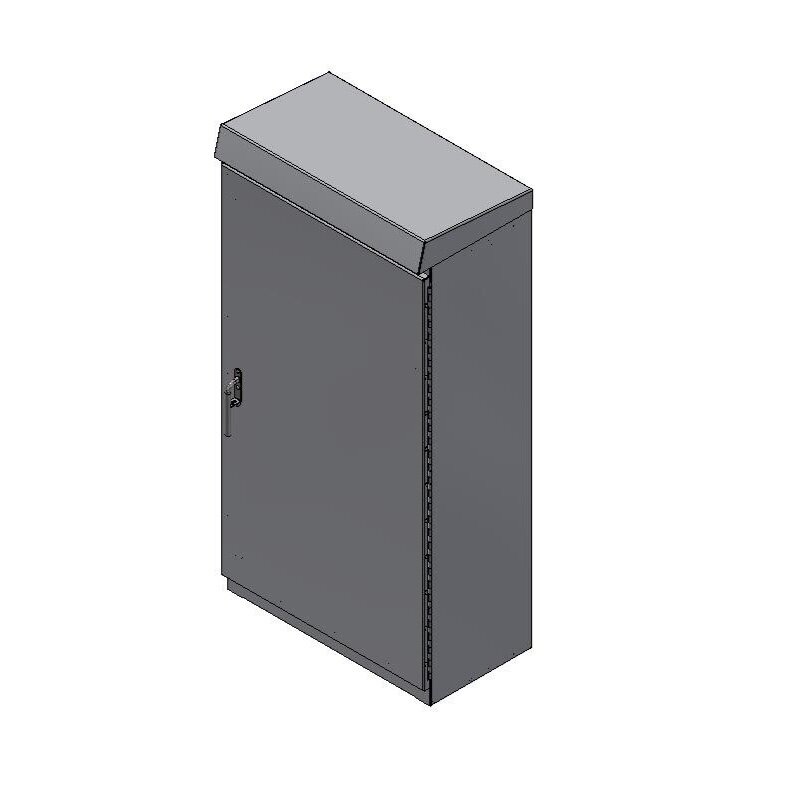 The NEMA 4X rating is superior over NEMA 3R for its:
Corrosion resistance: The material of a 4X enclosure will better protect against all kinds of corrosion, including salt spray.

Water protection: It can protect the equipment from splashing and hose-directed water.

Foreign object protection: The 4X is better able to protect equipment from fine-textured material like windblown dust.
APX Enclosures specializes in making this type of protective device. When you order your NEMA 4X weatherproof enclosure, your product will be NEMA certified, UL listed, non-corrosive, weatherproof, made in the USA and customized to your preferences.
Are you ready to work with a trusted NEMA enclosure manufacturer? Get started by completing our contact form or calling at 717-328-9399.
NEMA 4X Enclosure Materials & Types
NEMA type 4X enclosures are available in a variety of designs and structural components. APX Enclosures makes NEMA type 4x electrical enclosures from three materials:
Aluminum: Aluminum is a durable material and can withstand high temperatures.

Stainless steel: Stainless steel works best in wet environments, and it's also fire-resistant.

Carbon steel: Steel is a robust, cost-effective material useful in many applications.
We also have many configuration options to choose from, according to what is best suited to your needs. APX Enclosures offers metal enclosures in the following styles:
At APX, we understand that every customer has unique requirements for their NEMA 4X electrical enclosure. Our customization options allow your cabinet to be uniquely yours. Our engineering team will design your enclosure according to your specifications to meet all of your needs during operation.
Our customization options include:
Electrical integration to hook up your wiring during installation.

Mounting options that will fit your cabinet into its place in your facility.

Heating or air conditioning to keep your electronic equipment at an optimal temperature to prevent damage.

Insulation to keep the temperature in your enclosure stable.

Fan kits for air circulation in the cabinet.

Custom shelving and racks in your box.

Multiple finishes for additional protection.
Order Your NEMA 4X Weatherproof Enclosure Today
APX Enclosures is a leading manufacturer of NEMA 4X outdoor enclosures. We will make your custom enclosure with quality and precision to meet your needs. For more information or to order your cabinet, contact us online today.