NEMA/UL Traffic Control Cabinets & Signal Boxes
Reliable traffic control is vital for busy intersections, pedestrian crosswalks and happy communities.  The goal is to ensure that drivers and pedestrians can move from point A to point B as safely and efficiently as possible. Traffic signal enclosures play a crucial role in regulating traffic and enforcing optimal coordination and mobility.
APX has its roots in the traffic industry and to this day it is still the heart of our business. With decades of experience, APX has assisted our customers and their communities to find the best solutions for traffic management. Whether the key control functions of the enclosure are for traffic light controls, digital messaging sign controls (DMS), surveillance camera housings, intelligent traffic systems electronics (ITS) or the latest in 5g autonomous driving communications, APX can provide a solution.
APX understands the needs of our customers for a high-quality traffic control system enclosure that can withstand severe environmental demands while addressing budgeting requirements. As always, each APX traffic signal control cabinet is UL 508a Listed and supplied with the UL/cUL label. Our cabinets are made in the USA.
Are you interested in speaking with a member of our team about your traffic control cabinet project? Fill out our contact form or give us a call at 717-328-9399.
What Are Traffic Control Cabinets?
Traffic control cabinets are sometimes pole-mounted, wall-mounted, pedestal mounted or integrated into pedestrian crosswalks and scenery.  These cabinets are designed to protect vital electronic controls from environmental and vandal damage.
Traffic signal control enclosures are required to meet federal, state and/or local regulations.  APX enclosures offer a flexible, modular design to promote easier cabinet access and maintenance while meeting all regulations.  APX also supplies single door flasher cabinets, double door, quad door and customized enclosures for unique applications.
In our connected world, APX traffic control enclosures also house the latest in remote communications, emergency vehicle detection, 5g autonomous controls and emergency police access.
APX's 4X NEMA rated traffic control cabinets go a step further by offering extra protection against splashing water, direct spraying water and oil/coolant spills.  These enclosures also provide a higher level of protection against vandalism, including graffiti.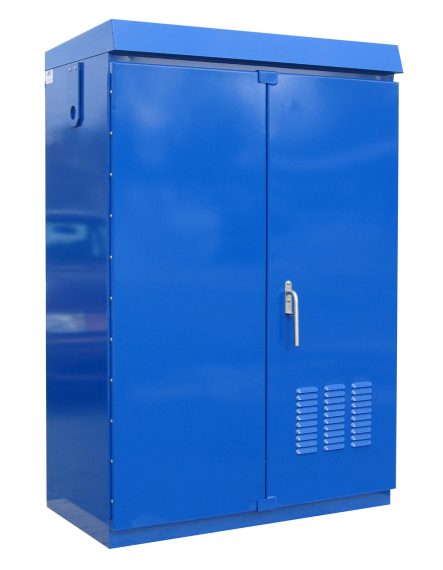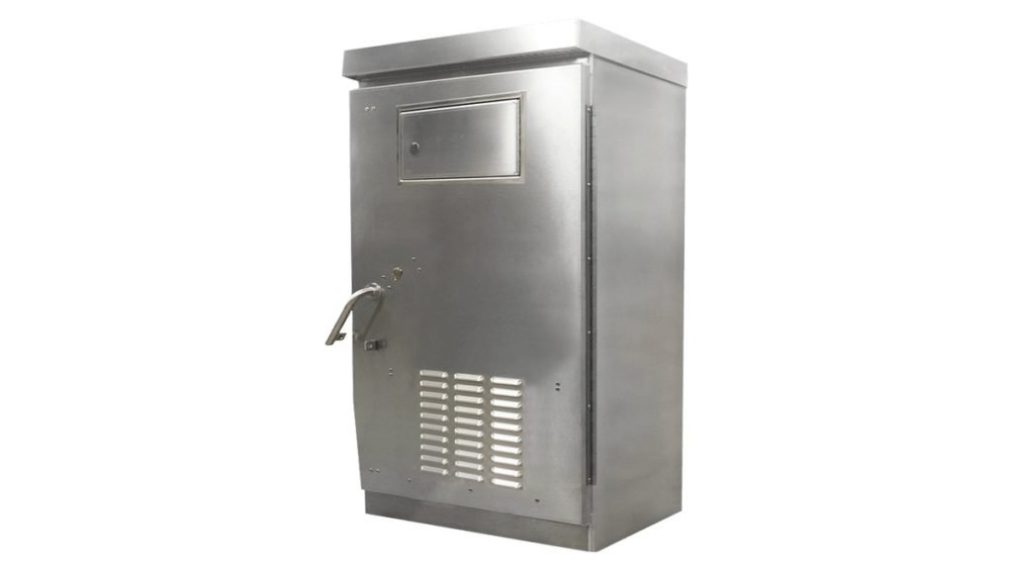 Location of Traffic Control Cabinets
You can find APX traffic control cabinets in various outdoor areas to promote mobility, such as:
Fire stations

School zones

Trail crossings

Flood-prone roads

Pedestrian crossings

Oil-gas systems

Autonomous driving 5g mobility

Solar power applications
APX Customization Options
When it comes to standard or custom traffic control boxes, APX Enclosures offers unmatched and affordable customization options. Many projects begin with one of our standard enclosures, then our engineers will walk you through the process of adding or adjusting specific features to create a solution that meets your specialized needs.  We can also clean-sheet custom design a cabinet for you as well.
Select from a variety of customization features, including:
Electrical integration of accessories including single, dual and GFI receptacles, fans, air conditioning, heating, lighting, etc.

Multiple mounting styles and extra hardware options (lifting eyes, door braces)

Insulation, battery blankets and fan kits for proper ventilation

Custom shelving and racks for added storage

Awnings, filters, hoods, sunshields

Multiple finish styles, including enamel, powder-coated and heat-resistant ceramic coating
Popular Designs for Traffic Control Enclosures
We manufacture traffic control enclosures and flasher cabinets in a range of styles and sizes. Popular product designs in the industry include:
Contact APX Enclosures Today to Request a Quote for a Standard or Custom Traffic Control Enclosure
Our friendly customer service team is just a phone call or email away. Our engineers will confirm your needs and offer a standard enclosure or guide you through the design process to create a one-of-a-kind, custom solution. Take the first step by reaching out to our team for a quote.