Custom Electrical Enclosures
Nobody has the same custom enclosure needs as you. That is why APX Enclosures treats you like no one else. At APX, we have the expertise and experience to meet your specific needs like no other company. 
Our engineering and manufacturing systems are designed to be responsive to your special requirements. Upon receipt of your requirement, we assign a Project Engineer to handle your job design from prototype to production completion. 
Every stage of the process is completed with your unique goals in mind. APX Enclosures is committed to fabricating custom electrical enclosures that meet NEMA 3R and 4X standards. The result is a one-of-a-kind enclosure that offers long-lasting quality.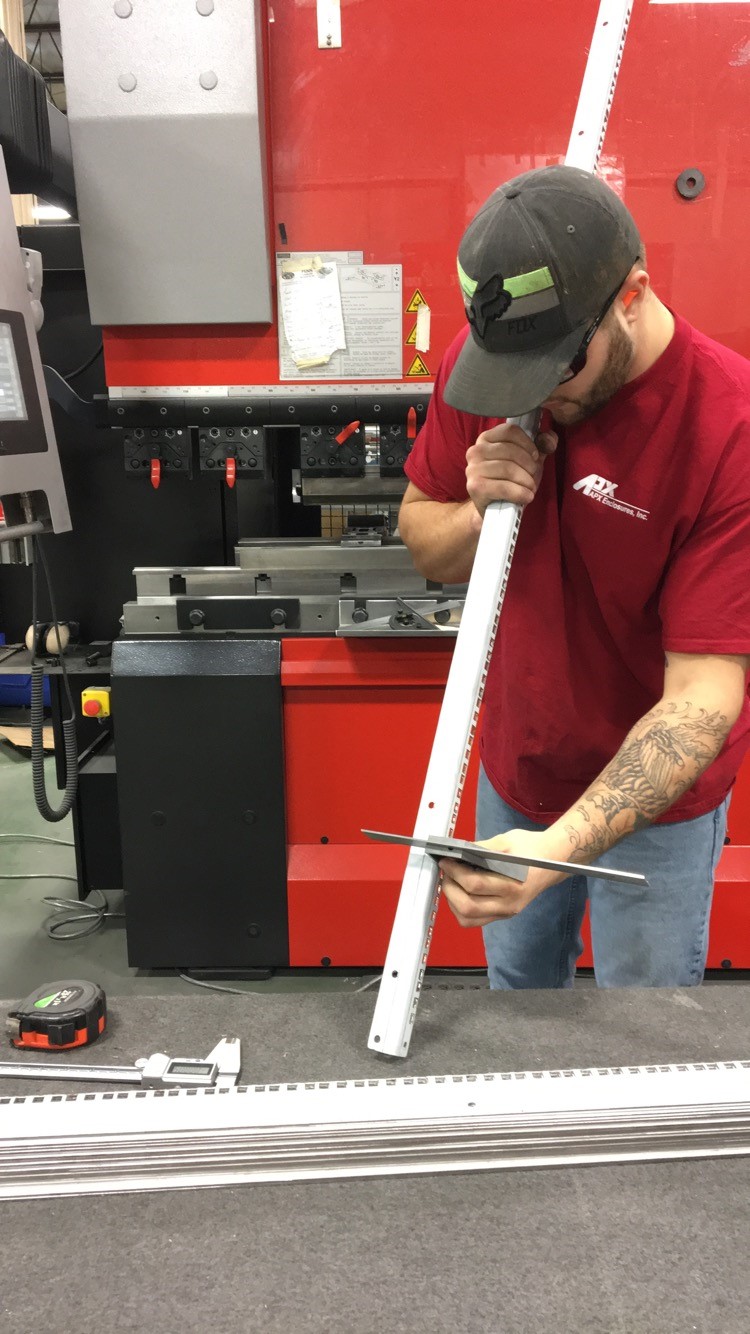 Custom NEMA 3R Enclosures
APX Enclosures has the in-house capabilities to manufacture a custom NEMA 3R rated enclosure to your specifications. While many of the design characteristics are similar to NEMA 3 enclosures, the 3R allows louvered openings on the cabinet to ventilate the interior. We can customize the size and position of these vents to help you maintain safe temperatures for your components.
Our team can also tailor other features of a NEMA 3R enclosure for the particular hazards and vulnerable equipment you have at your site. We have various starting layouts for our 3R enclosures that you can tweak or build from the ground up. Our turnkey services incorporate custom metal paneling to an array of material finishes to ensure your completed 3R enclosure is ready for integration.
When you need a protective electrical cabinet against the elements or a safeguard for your personnel, we provide solutions certified to meet NEMA 3R standards. Our NEMA 3R enclosures offer robust protection for either indoor or outdoor use.
Custom NEMA 4X Enclosures
Creating custom NEMA 4X enclosures is another one of our specialties. We fabricate 4X enclosures with precision to offer the functionality you require and defend against the most challenging industrial conditions, especially outdoors.
Compared to the standards of NEMA 3R enclosures, NEMA 4X can protect better against smaller particles like windblown dust and rain. This type also has enhanced protection against corrosion to boost the longevity of your investment. We make custom NEMA 4X enclosures for offshore oil and gas, food manufacturing and other industries with critical equipment to shelter. We'll modify our designs around your requirements so that you can prevent infiltration from debris, moisture and chemical exposure.
Regardless of the standard you want your custom electrical enclosure to meet, you'll have a sustainable structure built to last. We ensure your custom product will be NEMA certified and UL listed. If you need assistance determining which enclosure standard is right for your needs, reach out to our inside sales team.
Our Custom Enclosure Design Process
Creating a custom electrical enclosure starts with a vision. Our team of Project Engineers is here to help each client outline their objective and turn it into a reality. This process looks a little different for every client, but that's the nature of custom work.
You may have a distinct objective, size or shape in mind for your enclosure. Or you can start with a stock model and mix and match the details to meet your specifications. No matter your goals, APX Enclosures can craft the custom NEMA enclosures you need.
Our design process typically includes:
Design and fabricate a prototype

Adapt our prototype to meet your specifications and adjust to your feedback

Custom fabrication of sheet metal parts

Ship your custom enclosure
Material Options for Electrical Enclosures
In addition to a range of size, shape and style choices, you can select from a variety of material options. Our popular material options include:
Each material offers a distinct set of strengths and weaknesses. Custom aluminum enclosures, for example, are lightweight, cost-effective and easy to cut. Stainless steel enclosures can handle higher temperatures and offer stronger corrosion resistance.
Your choice of electrical enclosure material will come down to factors like your budget, location and objectives. Our Project Engineers will discuss the options and determine the best route for you. No matter which type of material you choose, you can expect a high-quality finish with a long shelf life.
Additional Customization Options
Have an idea in mind for your ideal electrical enclosure? We can make it happen. Our enclosures are constructed in a state-of-the-art facility by expert technicians using premium manufacturing equipment. As a result, you can count on our products to meet high standards across the board.
For any enclosure, you can add custom features, such as:
Custom hardware, like deadbolt locks and support brackets, covering your enclosure's needs from top to bottom

Digital printing and silk screening

Climate control features, from air conditioning and heaters to gas vent kits

Electrical accessories like overhead lighting, door alarms and standby generator kits
Each optional feature is designed to improve the enclosure's efficiency and safety. Our custom sizing goes one step further, allowing you to maximize space and achieve the perfect fit for the contents of your enclosure. Choose from a range of paint colors for a custom finishing touch.
Contact Us to Start Building Your Custom Electrical Enclosure
Our Customer Service Consultants and Project Engineers are happy to discuss your needs, so that we can design a custom NEMA 4X or 3R enclosure that is just right for you. Our focus is customer service, and you can be certain that we will do what it takes to meet and exceed your expectations. 
Contact us to learn more about our custom enclosure services or to speak with a Project Engineer directly.